About Us
---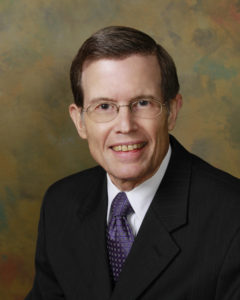 Attorney Ashcraft earned a B.A. Degree in Social Science from Michigan State University, graduating Magna Cum Laude after being elected to Phi Beta Kappa. He earned his Juris Doctor Degree from the University of Colorado School of Law in 1975. After passing the Pennsylvania Bar exam that same year, he began practicing law in Allentown. In 2009 he moved his office to its present location in the Borough of Emmaus.
Attorney Ashcraft is admitted to practice in all Courts of the Commonwealth of Pennsylvania, as well as the United States District Court for the Eastern District of Pennsylvania, the United States Court of Appeals for the 3d Circuit, and the United States Supreme Court. He has served as an arbitrator in the State and Federal Courts and chairs a Board of View for eminent domain and boundary proceedings for the Lehigh County Court of Common Pleas.
Attorney Ashcraft served the County of Lehigh as the first full-time Assistant County Solicitor from 1977 to 1981 and he has served part-time in that capacity since 1983. He is the solicitor to the Zoning Hearing Boards of Heidelberg and Lynn Townships.
Attorney Ashcraft taught business law and paralegal subjects at Penn State University's Allentown campus from 1981 through 1986. He was a member of the Board of Directors of the Lehigh and Northampton Transportation Authority from 1982 until 2007. He has served non-profit corporations in Allentown and Emmaus since 1984.
A graduate of Emmaus High School, Attorney Ashcraft and his wife have resided in the East Penn School District portion of Lehigh County since 1978.промо сайтtext to speech portugueseключевики googleполотенцесушитель саратовritm видео